Facilities management
Already in the end of the seventies, the first hospitals and airports started using SPM portable instruments to measure regularly fans and motors for air conditioning systems. Since then, many managers of other types of buildings with high reliability demands have also joined the SPM crowd of users.
Facility managers running buildings for manufacturing in medical industry, clean room environments in electronic industry and data centres with safety-critical computer systems etc. today look upon condition monitoring as a must to secure reliability of the environment and ensure safe production. In recent years, high energy costs have forced building owners to look at reducing maintenance costs by changing from Planned Preventive Maintenance (PPM) to Condition Based Maintenance (CBM). At the same time, tenants raise higher demands on environment and reliability in important sectors. This has led owners of high-profile office buildings like banks and call centres to invest in new strategies.
In October 2006 SPM Instrument UK in cooperation with customer Centrica were awarded winners of the British Institute of Facilities Management Innovation Award for developing the concept of "the talking building". In addition to improved reliability, this concept can help realize proven savings of up to 30% in operating costs by putting the building systems online and creating the "talking building". Equipment typically monitored with various methods within the framework of "the talking building" is machinery with rotating parts such as electrical motors and pumps, fans, air filters, boilers and junction boxes, which are monitored for bearing condition, vibration, temperature balance, electrical safety and more.
SPM equipment and methods for condition monitoring in FM are also used in bank buildings, shopping centres, clean rooms, data centres and laboratories.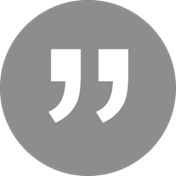 "Condition measurement has previously been performed manually on the main fan of the climate control system. The installation of fixed sensors with Intellinova Parallel MB for condition monitoring has optimized the facility. The National Property Board (NPB) can now see trends through the control computer, which means full reliability." 
Ulf Lönnqvist, vibration engineer at Indoor Energy
Solutions for facilities management
SPM Instrument offers every piece of hardware and software equipment needed for an efficient condition monitoring solution in any building and across geographically dispersed estates, from the point of data collection all the way through to evaluated measurement data. On slowly rotating machinery, the SPM HD® measuring technique can be used with benefit. SPM HD uses RPM based sampling frequency and algorithmic correlation techniques to ensure the highest possible signal quality and razor-sharp spectrums for analysis.
"Centrica UK has substantiated savings of £8 per m2 in 20 call centres now equipped with this system." 
Brian Amos, Centrica (formerly British Gas)