Iron and steel
SPM has been involved in the iron and steel industry since the beginning of the 1970s, and we continue to contribute to improved plant reliability for main manufacturers around the world.
Condition monitoring is a cornerstone in the asset management of iron and steel plants. Having control of the operating condition is a must to optimize plant profitability. Maintaining availability, maximizing forewarning time and avoiding secondary damages are the main reasons for applying condition-based monitoring in these industries.
Typical applications are conveyor belts, raw material handling machines, ship unloaders, stack reclaimers, continuous casters, cranes, rolling mills, annealing machinery, galvanization plants, and also pumps, fans and gearboxes, etc. On many of these applications, it is difficult to determine the operating condition due to low rpm, rpm variations, short time window to collect relevant data, mechanical disturbances, and harsh environment. To handle these challenges, SPM has developed methods, functions and hardware that meet these demands.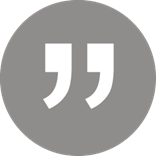 "Our choice of Intellinova was quite simple; it was the only option that could manage measurement in our hot strip mill."
Kent Engelcrona, Technology coordinator, SSAB Borlänge
Solutions for the iron and steel industry
SPM HD® measuring technique handles low RPM and suppresses mechanical disturbances while HD Order Tracking takes care of RPM variations up to 50% during data acquisition. High end vibration measurement devices and advanced software functionality combined make routine condition monitoring and analysis tasks simple and efficient.
Post trigger is available for both SPM HD and vibration analysis; this makes the monitoring of the drive train on rolling mills easy and reliable. Transducers for harsh environments, extremely sturdy connectors, and industrial cable protection ensures trouble free operation and low life cycle cost.
SSAB, Swedish steel manufacturer of hot and cold reduced strip, recently has equipped its Continuous casting line 5 with online condition monitoring using Intellinova Compact and the SPM HD measuring technique.