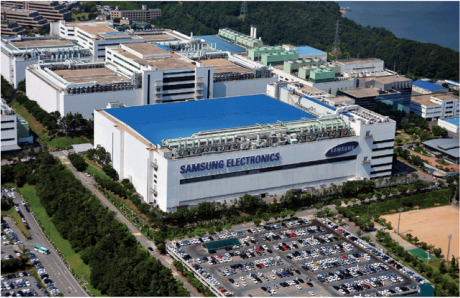 SPM delivers vibration monitoring equipment to Samsung Electronics
SPM Instrument Korea delivers vibration transmitters to world-leading electronics manufacturer Samsung Electronics in South Korea.
Having experienced problems with malfunctioning vibration transmitters for the cooling tower and exhaust treatment system in the Giheung and Hwaseong plant near Seoul, Samsung Electronics and SPM Korea conducted a two-month field test of SPM vibration transmitters (4-20 mA).
Satisfied with the reliability and performance of the SPM transmitters, Samsung Electronics decided to replace the existing transmitters from a different supplier and SPM Korea has since delivered more than 500 pcs of SOLID 4-20 mA transmitters to the plant in Giheung and Hwaseong. SPM transmitters will also be installed when Samsung Electronics expands with new plants.
Samsung Electronics is the flagship company of the Samsung Group and a global market leader in high-tech electronics manufacturing and digital media.