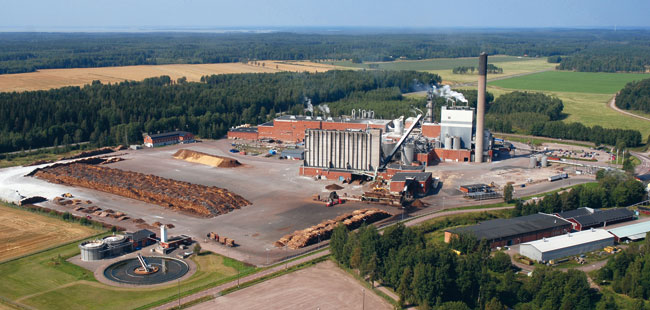 Nordic Paper Bäckhammar expands condition monitoring in pulp mill
In the spring of 2013, Nordic Paper's three Swedish mills in Bäckhammar, Säffle, and Åmotfors made a joint decision to standardize their condition monitoring by using equipment from SPM in all three mills. The facility in Bäckhammar has now expanded its online condition monitoring to include further equipment in the pulp mill.
The Nordic Paper plant in Bäckhammar continues to extend its online system Intellinova Compact with SPM HD to monitor the mechanical condition of two low-speed WPD presses and two other pulp wash presses in the pulp mill. The systems for the WPD presses were installed and commissioned this spring, while installations on the wash presses were done in June.
From a production standpoint, these presses are highly critical since unplanned stops cause costly disruptions. At Bäckhammar, online condition monitoring is also implemented on a digester, pre-impregnation vessel, and diffuser. In addition to the online systems, the maintenance department is also using two Leonova Diamond for portable measurement on auxiliary equipment.
Preventive Maintenance Manager Pär Ericsson says the recent installations are part of a long-term plan to install online systems for extended condition monitoring of critical machines. This expansion plan extends a further four years.
Nordic Paper has plants in Bäckhammar, Åmotfors, and Säffle in Sweden and in Greåker, Norway. The mill in Bäckhammar – which also houses the parent company – has its own pulp mill and two paper machines. The pulp mill produces about 200,000 tons of unbleached pulp and the two paper machines about 130,000 tonnes of unbleached kraft paper annually.