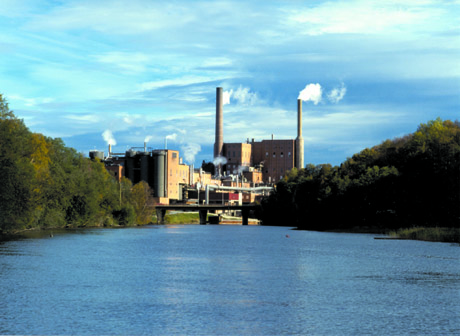 Domsjö Fabriker boosts its condition monitoring with SPM technology
Swedish biorefinery Domsjö Fabriker now invests in the Ex version of the latest portable instrument Leonova Diamond® from SPM, containing the patented and award-winning SPM HD® measuring technique and powerful vibration analysis.
Domsjö Fabriker is already using SPM HD for online condition monitoring on parts of its three dryers with great success. The new portable instrument is primarily intended for periodic measurement in explosive atmospheres, but also outside the ATEX areas.
Maintenance technician Lars-Göran Häggström commented on the company's investment in SPM technology: "The reason we chose Leonova Diamond in an Ex-approved version is that we need to measure on low RPM equipment, which we have also measured on with our previous equipment, but without detecting the damages. Furthermore, we need EX-rated measuring equipment since that is a requirement in some areas of the plant, such as ethanol production and bio-treatment facilities where we produce methane gas. The price of the equipment was also right. There was no downside to the inclusion of further measuring equipment in the package. I have to say it is with anticipation that we start to use this new measuring equipment. We have had a very good backup from SPM with the online monitoring system, so we have nothing but positive experiences of SPM as a supplier."
Domsjö's main product is speciality cellulose, used in viscose fabric which is an environmentally sound alternative to cotton and synthetic textile fibres. Production takes place at the production unit in Domsjö just outside Örnsköldsvik on the Swedish east coast. The products are mainly sold outside Sweden, with the largest markets in Asia, particularly China.
Learn more about Domsjö here.