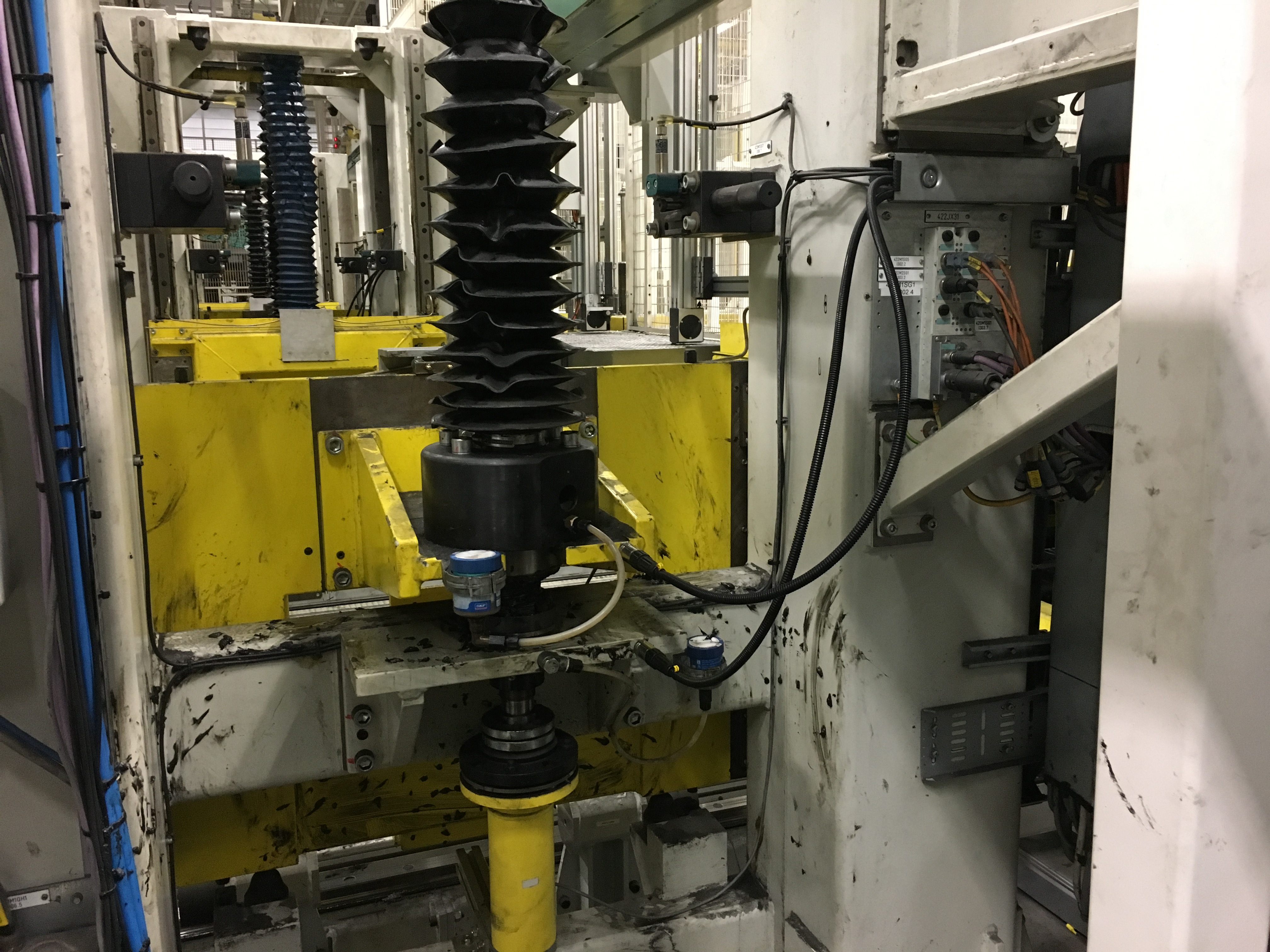 Volvo Car Corporation monitors ball screws with Intellinova Parallel MB
Since early 2017, the Intellinova Parallel MB measurement system has been in operation in the assembly line at the Torslanda plant in Gothenburg, Sweden, and in early 2018 the maintenance department was able to perform a planned replacement of a ball screw with damage to an axial bearing, detected by the system.
Taking about seven hours, the replacement of the ball screw occurred in a planned maintenance effort during non-production time. In the event of a breakdown during production time, the plant risks losing the production of hundreds of cars.
At the Volvo assembly line in Torslanda, the Intellinova Parallel MB measuring unit is installed on two fully automatic bolting stations, where the body and chassis of the car are assembled. The measuring unit has four channels measuring continuously.
The automated mounting of the body onto the chassis is a process with high precision and repeatability demands – the right screw must be pulled in the right place and with the correct torque every time. The vertical movement of the bolting table is handled with great precision by ball screws driven by electric motors, which is a cheaper and more precise alternative to hydraulics.
The bolting stations both have two ball screws with two axial bearings each. The mechanical condition of the bearings is measured using DuoTech accelerometers, combining shock pulse and vibration measurement using the patented measurement technologies SPM HD and HD ENV.
The extremely short measurement windows allowed in the bolting process – the ball screw movement takes only about four seconds – places great demands on the measurement system.
Thanks to the high-speed measurement capability of the Intellinova Parallel MB unit, a shock pulse measurement is completed within this four-second measurement window, providing a reliable assessment of the mechanical and lubrication condition of the bearing. The measuring unit is integrated with the machine's control system, and if a measurement exceeds the set alarm limit, an alarm is generated via the unit's digital output straight to the PLC system, which is monitored in the plant control room.
Intellinova® Parallel MB is a small and robust condition monitoring unit for parallel measurement on four channels, providing instant condition evaluation.